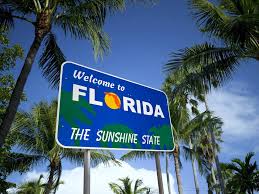 If the Governor of Florida was not prepared for a blizzard I would understand.  But when we were hit with Hurricane Irma last year Governor Rick Scott clearly did not have a structured plan in place.  Instead there was chaos on the highways, in the grocery stores, and at the gas pumps. Governor Scott was in office for nearly two full terms when this storm hit.  One year later, I'm still wondering how he could have left the state so unprepared.
There was no gas; this was not a gas shortage – there literally was no gas.  It was no surprise that people would need gas to fill their cars and generators in advance of a hurricane.  But there was none. Why didn't the governor have a plan to bring much-needed gas to South Florida in advance of a hurricane?
People couldn't escape the peninsula going north due to highway gridlock, while all the southbound lanes were vacant.  Many chose to risk the storm than face the traffic – bumper to bumper from South Florida to Orlando. Why didn't the governor reverse the empty southbound lanes to aid Floridians seeking safety?  
There was also no water; the most basic of human needs.  Grocery shelves were bare. How can the governor of a state that is known for its dangerous tropical weather not have a plan for its residents to have safe drinking water?  
Following the storm there was debris everywhere.  Many side streets were impassable. We were fortunate there wasn't a second storm following Irma because there would have been devastating damage caused by Irma's long-lingering debris.  Why didn't the governor have a plan for post-storm clean up?
If Irma arrived when Rick Scott was new to the governor's office I would not hold him accountable.  But he had been governor for almost seven years at that time. He had no apparent plan to prepare for the storm or to address its aftermath.  It was a stunning lack of leadership. A Florida governor who was deficient in hurricane planning is not qualified to be promoted to the US Senate.